USE THE PICTURES TO COVER GEOGRAPHY AND MUCH MORE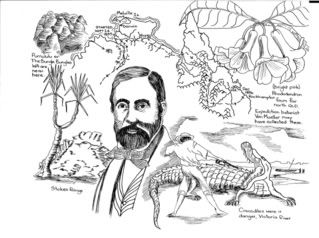 I'm a big fan of making connections and covering more than one subject at once and I have tried to compose the pictures to help do this. Later when you use the pictures at home you can cover things like:
Art skills: practice colouring and art skills use that art program on the shelf or just work on technique, blending colours, using different strokes and values (shades of light to dark).
Geography: When you cover the explorers you can also use the pictures as springboards to find out about the Australian geographical region that man explored as they are mentioned in the pictures.
Where things Happened: Use the maps to look up your own Australian maps and locate where things took place, find out about the regions there. Take the pictures on holidays with you and find out what happened where you are driving.
Science: Different biomes are discovered usually with the explorers like wetlands, alpine, desert with some flora and fauna use these as springboards to explore further, have your dc research these ecosystems as they come up.
Science and Technology: There are pictures that deal with these topics in Australian history eg when you find out about the Overland Telegraph research that technology, allow the pictures to lead you and give you ideas for further investigation maybe tie in an experiment.
Society: Different types of Australian society are discussed Aborigines, convicts, bushrangers, settlers, leaders or government use the pictures to study these more. Some of this will be suitable when the dc are older.
Literature and The Arts: Learn about artists and the arts find out more. Use the poetry and stories of the writers mentioned they really tell a lot about Aussie history as they lived in those times!
There's more about this on my board and website under workshop notes and lesson plans.

I hope these posts give you ideas for how easy the pictures are to use when you are ready of course. Both now and in the future.


Warmly

Janette